Music School Jacksonville FL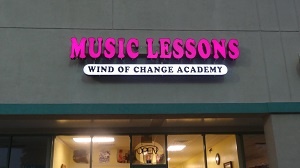 Why Choose Music School Wind of Change Academy?
For over 6 years our Music School  has provided high quality music education to the Jacksonville and Ponte Vedra community.
We offer to our students great selection of Music Lessons and teachers, where everybody can have an instructor who perfectly matches their personality and way of learning.
We offer most convenient schedule, where our students can have lessons any day from Monday to Saturday. We open for appointments from 9am to 8pm and offering morning, afternoon and evening classes.
If your family takes several different lessons, you can be sure that it will be scheduled for your most convenience. For instance: at the same time (different students from the same family) or back to back (different classes for the same student).
WOC   Academy Music Recitals 2014!

May, 10 @11.30am and 2.30 pm

June, 7 @11.30 am and 2.30 pm

Ponte Vedra Library

101 Library Blvd

FREE ADMITION

Please, register to attend at our  FaceBook Page!

CALL FOR ANY QUESTIONS:

904 477 1552

WE ARE OPEN ALL

SUMMER!

Keep busy this summer or help your favorite musician sharpen their skills with Wind of Change Academy Music Lessons. Lessons are tailored to adults and children of all ages and levels of musical ability.

MORNING, AFTERNOON AND EVENING APOINTMENTS   ARE AVAILABLE

                                   KIDS CHOIR PROGRAM

EVERY OTHER SATURDAY 6PM-8PM

 

LEARN   ANY INSTRUMENT TOGETHER WITH YOUR FRIEND:

ONLY $65 PER MONTH!
Wind of Change Academy offers largest selection of music lessons. Follow the link to found out more about our Music Lessons.
For our prices go here: Music Lessons Prices
We have several teachers for each instrument.  We also make sure we hire  finest music professionals to keep our school quality level very high. Only 1 out 20 applicants make it through our rigorous screening process to become WOC Academy teachers.
Our school offers music lessons services to adults and children ages 3 & up.
We have caring and knowledgeable staff ready to assist you in your choices to register for the right class and instructor. Our School conducts Annual Free Recitals twice a year. The participation is suggested but optional.
We have a long-standing  reputation of excellence with over five years of long-term students and teachers. Professionalism, discipline, dedication and  quality are the basis of our success.
How to start:
1. You pick  the class (instrument or voice) you want to try.
2. You schedule (via phone or e-mail)  your Free try-out lesson to see if you like it first.
3. If you like it, you pay for the month. If you start not at the beginning of the month, the price will be prorated.
4. We have books you can purchase at our location.
5. We have instruments for rent $1 a day.
6. There is NO contract and NO registration fee. Month to month payments.
How to contact us:
You can call : (904) 477 1552 or e-mail us if you have any questions or would like to schedule your try-out lesson. You can also stop by our location at 14180 Beach Blvd (West of San Pablo).
Piano Lessons for 3 year old        Contact Us         LaVilla  Auditions Training       Piano Lessons for Adults